Bilingual Retired Military Veteran and Seasoned Financial Services Professional Victor J Morales Joins the Finance of America Mortgage LLC Team as a Mortgage Advisor
Victor J Morales seeks to help more people across the United States achieve their dreams of owning a home and enjoying financial stability as he brings his passion and expertise to Finance of America Mortgage LLC. Finance of America Mortgage LLC is one of the most sought-after financial services companies in the United States, offering a plethora of solutions including home loans and reverse mortgages, commercial real estate loans, and student loans.
"I have a passion for helping people and have the ability to understand and navigate complex financial documents," said Victor J Morales.
Millions of people in different parts of the world are looking for solutions to improve their financial situation. Therefore, the financial services industry has grown tremendously over the years as more and more companies emerge to meet the needs of clients. Unfortunately, many of the services available do not meet the needs of clients. However, Finance of America Mortgage LLC was able to change that narrative thanks to its team of passionate, client-centric professionals, as evidenced by the recent addition of Victor J Morales.
Victor J Morales will bring his vast experience to the table, educating and guiding potential borrowers through the loan application process, making it as transparent as possible. The New Jersey-based mortgage advisor aims to build on the experience gained from working with lending institutions, coordinating with real estate agents, financial planners, and other industry professionals.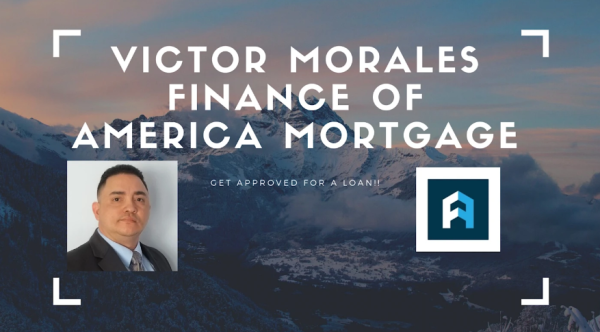 For more information on Victor J Morales and his work with Finance of America Mortgage, visit – www.famadvisor.com/victormorales and LinkedIn.
Media contact
Company Name: American mortgage financing
Contact: Victor J Morales
E-mail: Send an email
Telephone: 678-313-7639
Country: United States
Website: www.famadvisor.com/victormorales